If you are in the middle of thinking about and designing your bespoke bathroom, it is very important to plan your budget, as work can very quickly cost you twice as much as you expected. If your goal is to create a high end bathroom, you will have to choose your expenses carefully in order to respect your budget.
But how do you define your budget? We will try to answer this question in this article.
First and foremost, the first expense that can really be important in your budget will be on the pipes, whether for drains or water inlets. Think well in advance about where each product will be placed so that you don't have to make any changes later on.
Then ask yourself what changes you want to make and what you want to add. A washbasin, a bath or a walk-in shower? Will these modifications be carried out by professionals, is it for a complete renovation or do you want to reuse existing furniture? It's up to you to put all your wishes together to produce a reliable final budget that you can follow throughout the work.
Calculate the cost of a custom bathroom
To calculate the prices, we will use the price ranges found on the market in order to estimate as closely as possible the price that it can cost you.
Sinks
This is a matter of choice, setting a price range would be complicated. There are so many options, but the main question is which material to choose and what are its advantages. If you want to choose a washbasin or a washbasin countertop for its design and aesthetics, despite the fact that it will not have a long life span and is not stain resistant, then choose Solid surface which is very aesthetic and has a high level of durability. Opt for the Solid surface which is very aesthetic and has many features that will simplify your daily life. The price will range from €600 to €3000 but this will really depend on the material and workmanship, the higher the material the higher the price.
Bathroom Furnishings
Bathroom furnishings are one area of expenditure that can be reduced by reusing old, refurbished furniture at a lower cost. Combining a top-of-the-range washbasin and a second-hand piece of furniture can sometimes give you what you want without breaking the bank. Otherwise, a custom-made piece of furniture made by a craftsman costs 600 to 2000€ in wood or an equivalent material.
Shower tray
Quality is essential for a shower tray, custom-made is naturally more expensive but if you want to save money on this type of expense know that the higher the quality of the material, the longer the life of your product. Choose a reliable material that can be adapted to the curves of your space. Count on an average of 650 to 850€ for a quality shower tray that will last you over time.
Bathtubs
For bathtubs you will find prices ranging from a few hundred euros to several thousand euros, but how do I know which one is the right price and fits my needs. In a custom-made principle, the bathtub must have a flexible material that can be adapted to your space. Custom-made bathtubs are a quality product and are made of a noble material such as Krion® or Corian®. The average price range for a custom-made bathtub that meets your criteria is between 2500€ and 7000€. If you want a bathtub made of natural stone such as marble, you will have to count on a higher budget, as it is worked by hand from a single piece of marble.
Taps
There are a multitude of taps available on the market, designed by designers or not, quality will be paramount but the most important thing is to adapt your tap to your basin, this will allow you to add an instant touch of customisation at a reasonable cost. Make your choice according to your desires and pay attention to its quality, count around a hundred euros for a quality product with a good guarantee that will last over time.
It is important to select the high end of the range of products in order to get the highest price you are willing to pay for your custom made bathroom. Then if you are over budget, go back to the less important items and replace some of them with industrial alternatives while paying attention to quality, so that they do not stand out in your custom-made wellness space.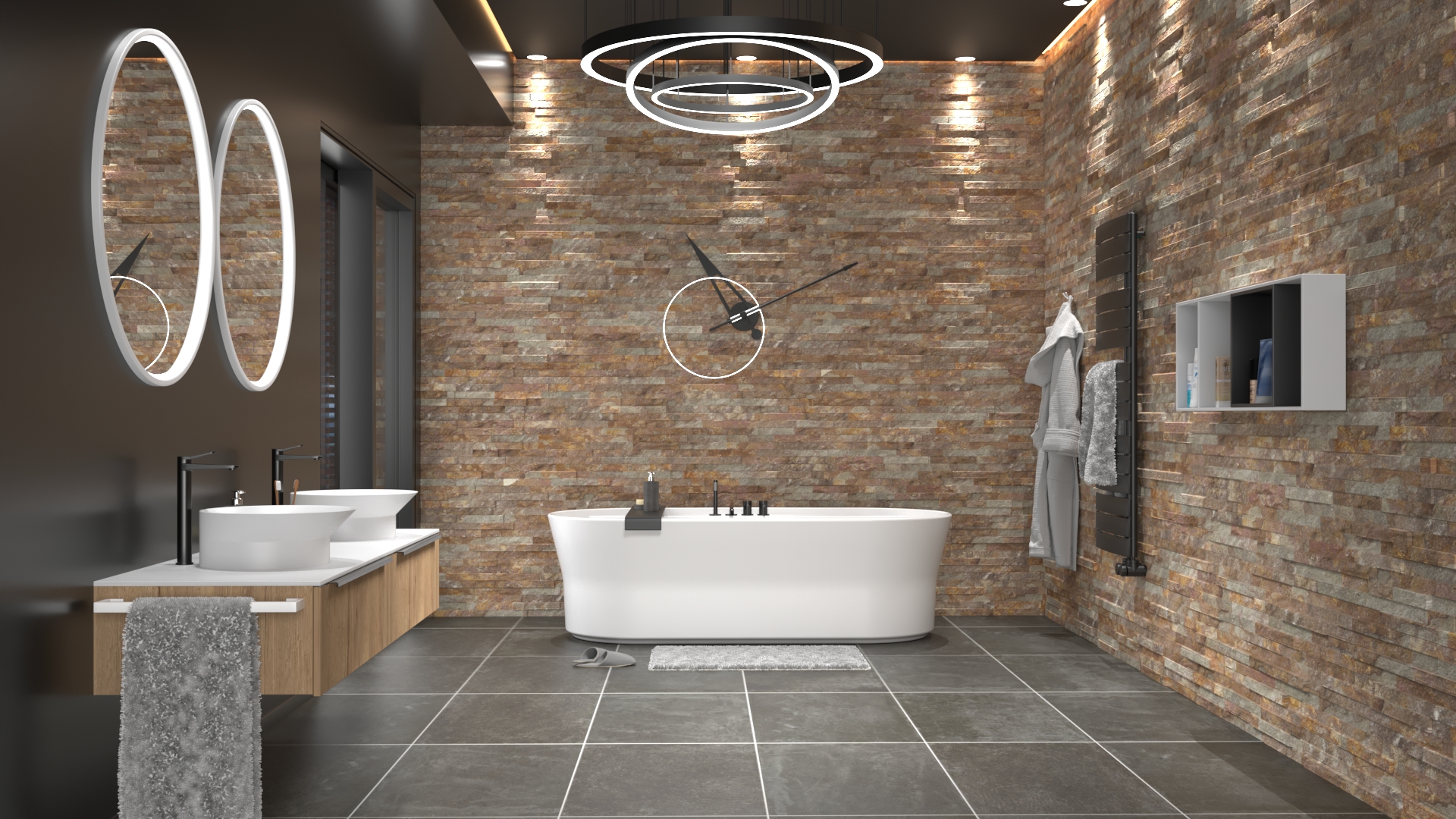 Think about how you want to order your custom-made products, a craftsman's schedule is often full over the next 2-3 months. It may be wise to turn to a website that offers design, manufacture and delivery of your custom product in less than 1 month. Vascoplan's wide range of custom solid surface products are available within 4 weeks ex works, and it is possible to contact their team if you have any special requirements.