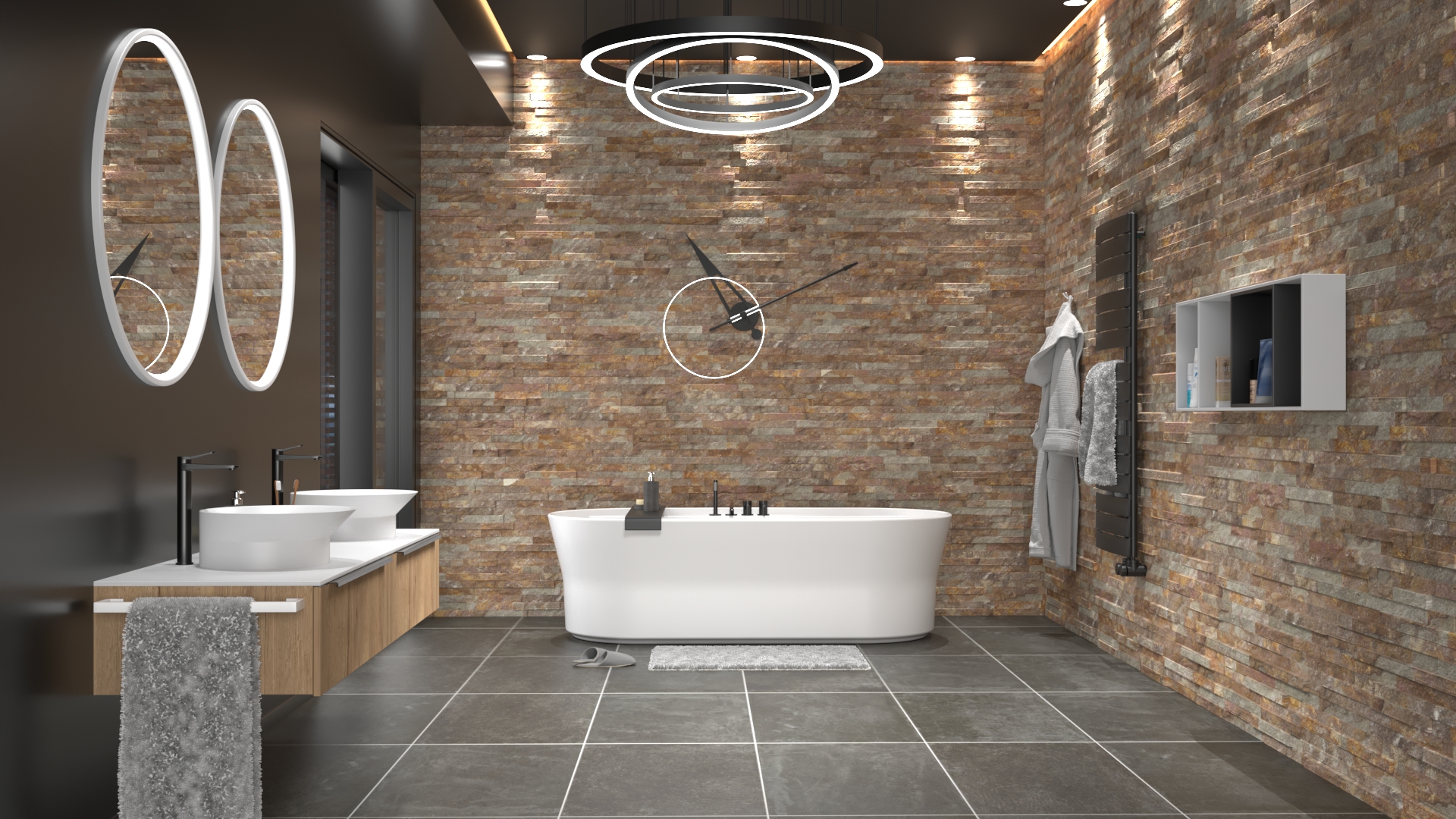 The freestanding bath is a must-have designer piece in your bedroom or bathroom. It has been for years and it is the main feature of the space where you relax.

The freestanding bath appeared at the end of the 19th century and was used in the most beautiful bathrooms of luxury hotels. They were mainly made of porcelain granite or cast iron, and stood on four legs, usually in the shape of lion paws. The freestanding bath is now a trendy part of our everyday bathrooms.

Straight or with unique curves, the edges of the freestanding bath can be adapted to your tastes and bathroom dimensions. With its predominantly white colour, which can be combined with black, grey or beige on certain models allowing a choice of shade that suits you. Enjoy an elegant, practical freestanding bath that reflects your personality.

Vascoplan offers you a range of models of freestanding bath in Solid Surface that suits you.
The design of the freestanding bath
The freestanding bath is now a must in our designer bathrooms.Thanks to its unique curves and its presence, it fits perfectly in the middle of a room to catch everyone's eye, in contrast to rectangular baths or baths with an apron, whose imposing parallelepipedal volume and straight lines awkwardly cut up the room.
Vascoplan offers you its almond Krion® bath. A unique and elegant design for a modern and chic bathroom. Enjoy endless moments of relaxation in this beautiful and trendy 180 cm freestanding bath!
The beautiful curves of this freestanding bath made of Krion® solid surface will fit perfectly into your wellness area. Combined with a freestanding tap, it will give you a modern and refined look.
Which material to choose for a freestanding bath?
Materials have evolved a lot since the nineteenth century, and solid surface has become a popular material for the creation of bathroom furnishings! You will also find on the market materials derived from solid surface such as gel coat or acrylic which are more accessible and very well used.
Acrylic Bathtub: Acrylic is a thermoplastic that softens when heated. For the most affordable budgets, acrylic baths are quite inexpensive. Synthetic materials such as acrylic will be chosen for their light weight, but are generally subject to impact, scratching and UV.

Gel coat baths: Gel coat is a composite material. Gel coat baths are usually made of solid surface or concrete and are coated with gel coat, a resin finish.

Solid surface baths : This material is worked like wood. It can be heated, thermoformed, glued, machined, and sublimated. Its possibilities are infinite which opens up all possibilities of originality and creativity. All these qualities justify a higher price. But does the price matter when you are looking for originality, quality and a unique piece!
The solid surface has many qualities, it is anti-bacterial, non-porous, it absorbs heat, it can be repaired and 100% recyclable! To learn more about the virtues of this material you can read our article: Definition of the solid surface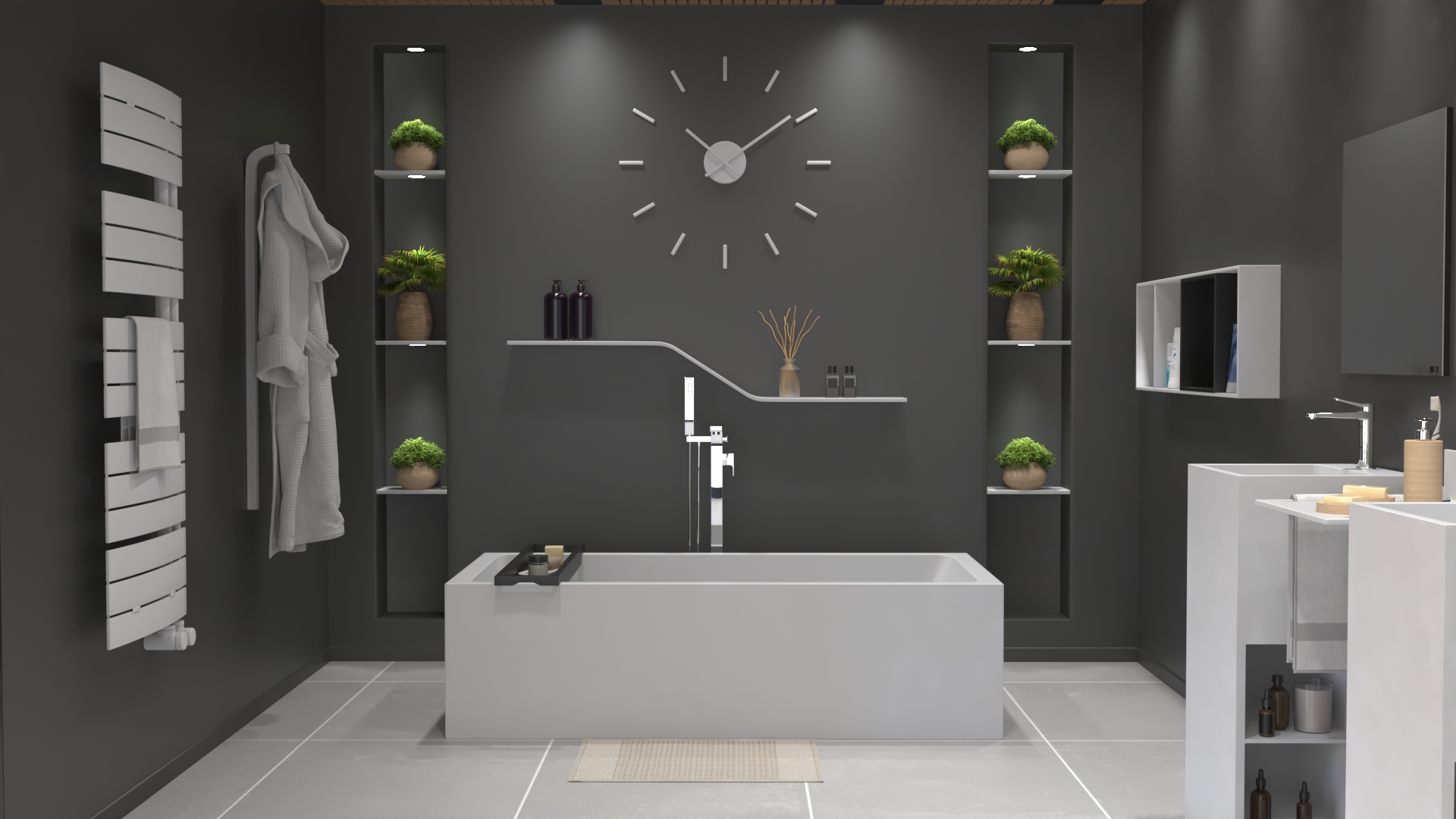 Where to put the freestanding baths
At an angle ?

A corner is always difficult to exploit in a room, that's why a freestanding bath will perfectly take its place in a corner in order to break a too rectangular room and leave space in the center of the room.


Perpendicular or parallel to the wall?

By opting for the perpendicular you take up more space, but you choose to make your bath the centerpiece of your bathroom!


The choice of positioning your bath along a wall allows you to gain space and the bath will be equally highlighted. However, be sure not to stick it to the wall.