Corian® is a material that is recognised and ideal in the hotel industry. Indeed, this material is very appreciated thanks to its numerous qualities, which we will detail for you.

First of all, what is CORIAN®?
CORIAN® is the most recognised brand of solid surface, having been created in 1967. This material, which is described as luxurious, has many qualities that have made it so well known today.
Quelles sont ses qualités ?
Hygienic: This material has extraordinary qualities, first of all because it is antibacterial, it does not require any joints to be made, which avoids the creation of a nest of bacteria. This material does not stain, thanks to the fact that the material is non-porous, so it is impossible for a stain to be created within the material. Cleaning is an important aspect in hotels, and the use of CORIAN® is ideal because it is easy to clean, limiting the amount of cleaning time required by housekeeping staff.
Resistance: CORIAN® is a very solid material, resistant to shocks, impacts and scratches. It has a very good insulation, which allows it to be used outside as well, so that it can withstand bad weather conditions or major temperature changes.
Aesthetics: CORIAN® is a luxurious material, which gives the image of a quality material with a very beautiful visual appearance. Indeed, the texture of CORIAN® is very surprising and unique, as it is very pleasant to the touch with a very soft and smooth appearance. It is widely used in hotels because of the many design possibilities.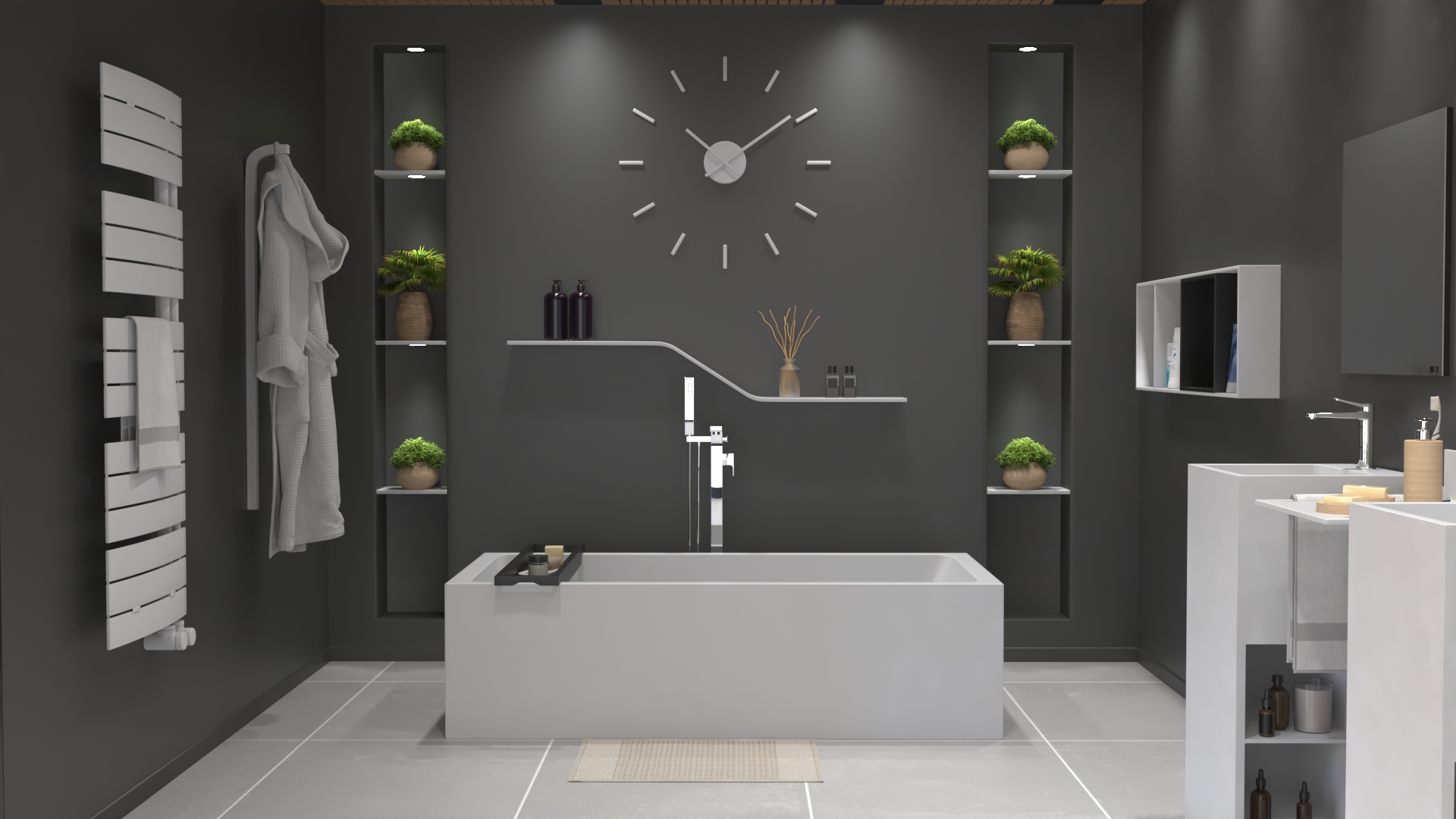 Its use in the hotel industry
This material is very popular and used in hotels as it is an extremely resistant material. It will be perfect for covering furniture that will be overworked and therefore deteriorate very quickly.
Acrylic stone does not move and is very easy to maintain, being a material that does not require any joints, no bacteria or fungus can come and lodge there. This makes maintenance much easier and saves time.
CORIAN® can be used in various ways, in various fields, it can just as easily be used to make a piece of furniture, a wall or an object... The possibilities are infinite with CORIAN®, it is an extremely handy material with many existing techniques for using it such as thermoforming, machining, sculpting...
It is widely used in hotel bathrooms, whether for basins, shower trays or baths. Corian® can also be used for shower enclosures, the synthetic resin reflects a qualitative and luxurious aestheticism. Its pleasant texture promises a pleasant use.
Bed frames can also be made from CORIAN®. Bed frames can be designed with storage, which is very popular in hotels as guests need space to store their belongings. It is also generally used to create original bed frames, as this material gives us an infinite possibility in the creation.